JUNE / JULY | LADY LIBERTY

Participate in the #ViveLaLiberty Contest before July 1st!
To welcome the new #Liberty2021 in New York who will then settle in Washington DC, the Embassy of France in the US wants you to participate in the nationwide #ViveLaLiberty Contest!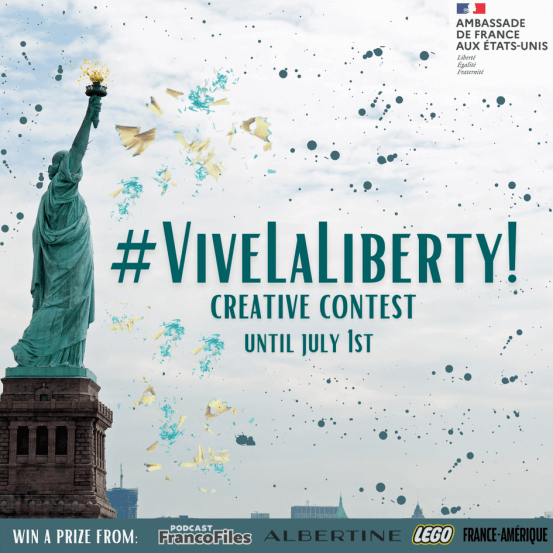 Through July 1st, @franceintheus invites you to share a work inspired by the Statue of Liberty.
It can be a drawing, a writing sample, a sculpture, a song, a dance, or any creative piece that will make the judges say "#ViveLaLiberty!!"

How to become a #ViveLaLiberty Grand Prix winner?
Create a work that showcases the Statue of Liberty or the ideals of liberty
Submit your work via Instagram DM to @franceintheus before July 1st
Include a short description of why we should choose your work (in less than 350 characters) Post your masterpiece with #ViveLaLiberty for a chance to be featured on our feed.
Enter on Instagram: instagram.com/franceintheus
Incredible prizes from the LEGO® group, France-Amerique Magazine, Albertine Books, the FrancoFiles Podcast, and even from the French Ambassador, will be awarded to the grand prix winner(s) on July 12, just two days before Bastille Day!
Supported by: @franceintheus @frenchcultureus @franceamerique @albertinebooks @LEGO
#ViveLaLiberty

#ViveLaLiberty - Creative Contest Crédits : Ambassade de France aux Etats-Unis

Discover more :

The Legacy and the message of Lady Liberty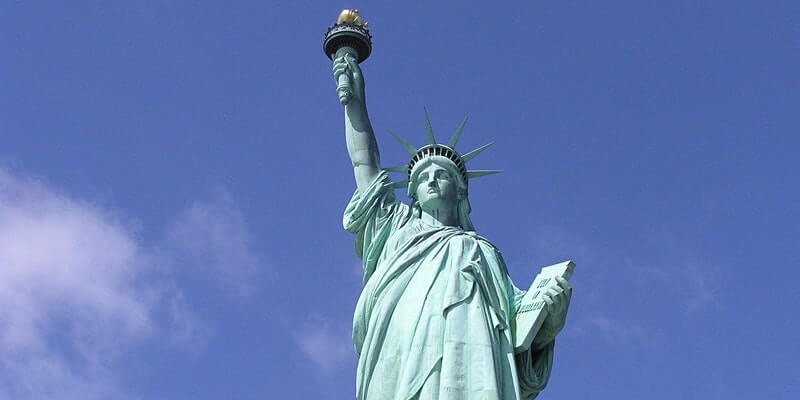 JUNE | Druckerman events

Enjoy 3 online events produced by Pandemonium U and sponsored by the Federation of Alliances Françaises USA, the AF National Coordinator's office of the French Cultural Services department of the French Embassy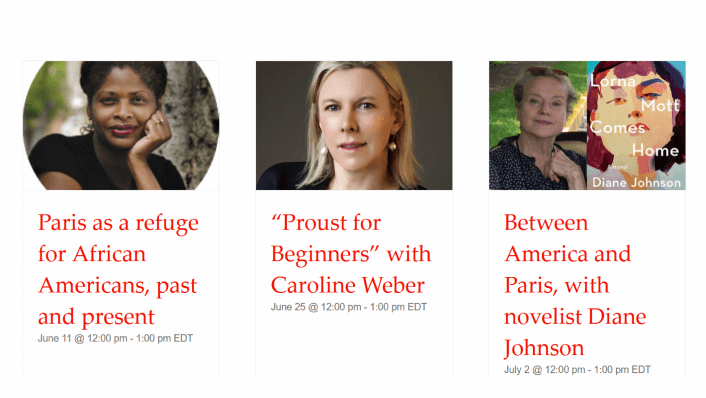 more info: https://afusa.org/featured-events/


THE PUERTO RICO EUROPEAN FILM FESTIVAL GOES GLOBAL FOR ITS 12TH EDITION WITH AN INTERNATIONAL SHORT FILM COMPETITION,
CORTADITO 2021: PRESENTED BY TOTAL.


Over 25 indie productions from Puerto Rico, Spain, France, and Germany can be screened online from anywhere in the world through May 27.
SAN JUAN, PR – MAY 10, 2021 – The Puerto Rico European Film Festival (PREFF) celebrated its 12th anniversary with the launch of its Spring Digital Edition on May 5. Due to the ongoing pandemic, PREFF has returned to an online platform, which premiered last year- a cinematic first in Puerto Rico. The highlight of the spring program is Cortadito 2021: Presented by Total, an international short film competition featuring more than 25 shorts from Puerto Rico and Europe. Also on the program is its popular European film showcase, which will debut 12 feature-length films to the island's audience. The spring edition will run online through May 27, with additional community-oriented activities this summer and a hybrid edition in the fall.
 Catalogue en ligne : https://festivaldecineeuropeo.com/catalogo/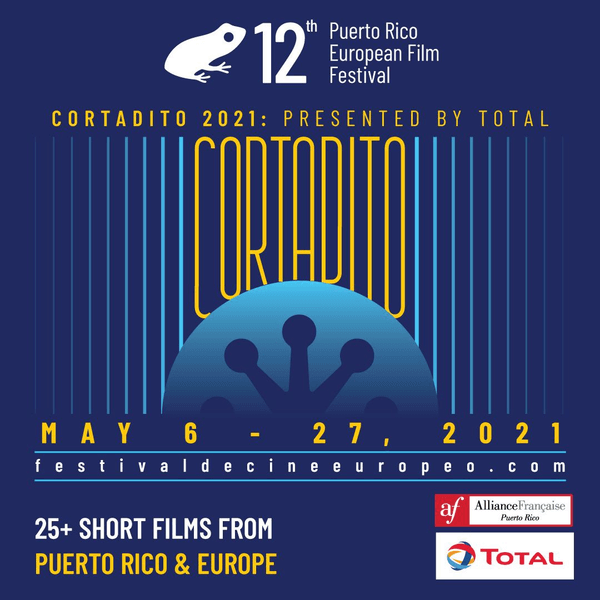 Tournée des Alliances
Journée Internationale de la Francophonie
MARCH 20 | From 9:30 A.M (ET)
FREE
LIVE via Zoom & FACEBOOK LIVE @ www.facebook.com/AFMiamiMetro

Celebrate International Francophonie Day by traveling the world with Québécois poet and writer Webster and the Alliance Française of Chicago. This world tour will transport you to different Alliance Française locations, including India, Brazil, Colombia, St Lucia and Miami!
In Miami, at 3:20 PM (ET) you will discover the work of Edouard Duval Carrié, artist and curator of the exhibition Global / Borderless Caribbean XII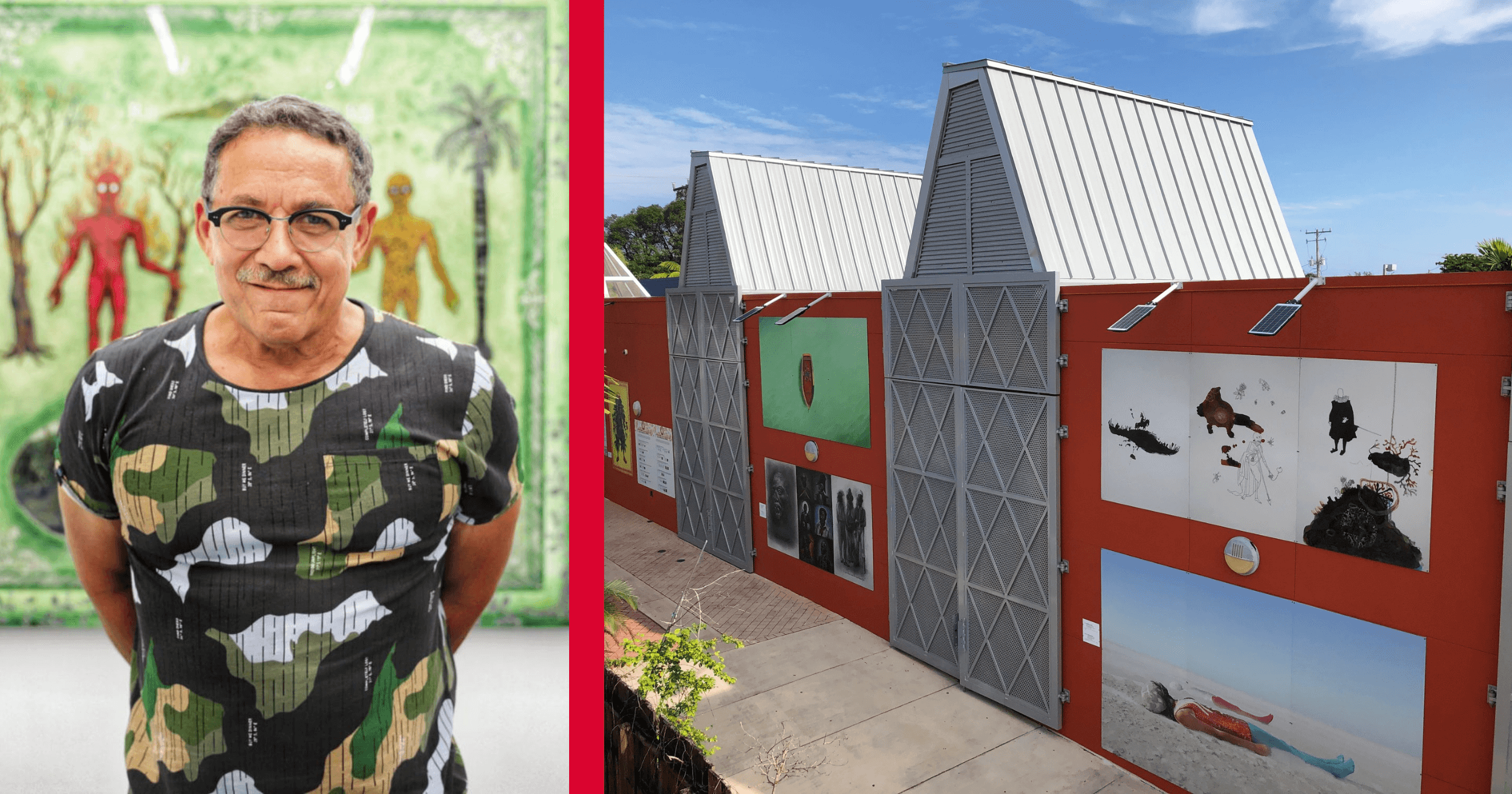 About Edouard Duval Carrié
Edouard Duval Carrié is a contemporary artist and curator based in Miami, Florida. Born and raised in Haiti, Duval Carrié fled the regime of "Papa Doc" Duvalier as a teen ager and subsequently resided in locales as diverse as Puerto Rico, New York, Montreal, Paris and Miami. Parallels thus emerge between the artist's cosmopolitan lifestyle and his artistic sensitivity toward the multifaceted identities that form his native Haiti. At heart, Duval Carrié is an educator: he challenges the viewer to make meaning of dense iconography derived from Caribbean history, politics, and religion. His mixed media works and installations present migrations and transformations, often human and spiritual. Recently the conceptual layering of Duval Carrié's works has been further emphasized in his materials and through consistent attention to translucent and reflective mediums, such as glitter, glass, and resin. The introspective effects of these mediums transform his works into spatial interventions that implicate the viewer in their historicity. At their most fundamental, Duval Carrié's works ask the viewer to complicate the Western Canon, to consider how Africa has shaped the Americas, and how the Caribbean has shaped the modern world.
About the exhibition
Global/Borderless Caribbean XII: Focus Miami presents Contemporary Visual Expression, Local Global, and Dèjá Vu 2020 marks the 12th anniversary of the Haitian Cultural Arts Alliance's ongoing exhibition series, Global Caribbean/Borderless Caribbean. It is also an unusual year when the public stands more than ever to benefit from contact with the arts. Social distancing creates a challenge for Art Basel, Miami Art Week as well as all institutions and organizations devoted to the arts in general but yet it presents an opportunity to develop creative solutions.  This year, The Haitian Cultural Arts Alliance with its long term partner, The Little Haiti Cultural Complex will celebrate this partnership by reopening, of course within the parameters dictated by this ongoing pandemic, with various exhibits focusing on their commitments to the visual arts stemming from this community, this city, and the Caribbean region.
More info on the Haitian Cultural Arts Alliance here: https://haitianculturalartsalliance.org

Full program and ZOOM registration here: https://www.af-chicago.org/event/D7v16JwU
---
CONCERT |"Femmes francophones, femmes résilientes"
Journée Internationale de la Francophonie
MARCH 20 | From 5:00 PM (ET)
FREE
LIVE via FACEBOOK LIVE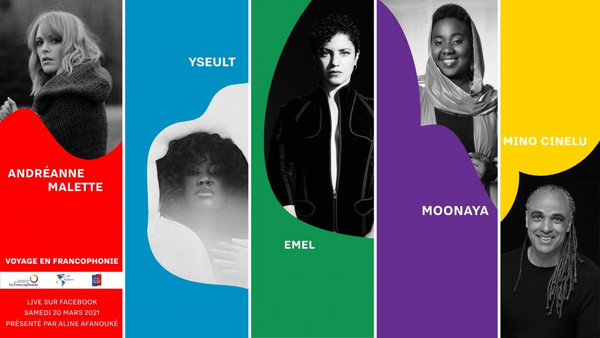 The Cultural Services of the French Embassy are happy to partner with the Lycée Français de New York to celebrate Women's History Month and International Francophonie Day!
On Saturday March 20th, the Lycée Français de New York offers an online concert on the theme "Femmes francophones, femmes résilientes" showcasing the diversity of French-speaking voices. A journey between New York, Montreal, Paris, Tunis and Dakar to the music of singers Emel, Andréanne Malette, Moonaya, Mino Cinelu and Yseult, winner of the "Female Revelation" 2021 Victoires de la Musique award. Hosted by journalist Aline Afanoukoé, the event starts at 5:00 pm on the Lycée Français de New York's Facebook page.
 It is an opportunity to collectively vibrate to the music of the French-speaking world, rich and diverse in inspiration and history, carried by exceptional artists.
---

Visit the U.S Alliance Française Network to enjoy many virtual events. Some events are free and are exclusively for Alliance Française members (and AATF members).

For more info, please Visit Website
---
Contact us
BY APPOINTMENT ONLY
c/o Consulate General of France in Miami
Cultural Services
1395 Brickell Ave, Suite 1050
Miami FL, 33131
Phone: 305-417-6243
Contact us: info@af-miami.org
Powered by Oncord. Copyright Alliance Francaise Miami Metro 2019