Home
›
Products
›
Af-grands-chteaux-of-the-loire-and-ile-de-france-04-chteau-de-chambord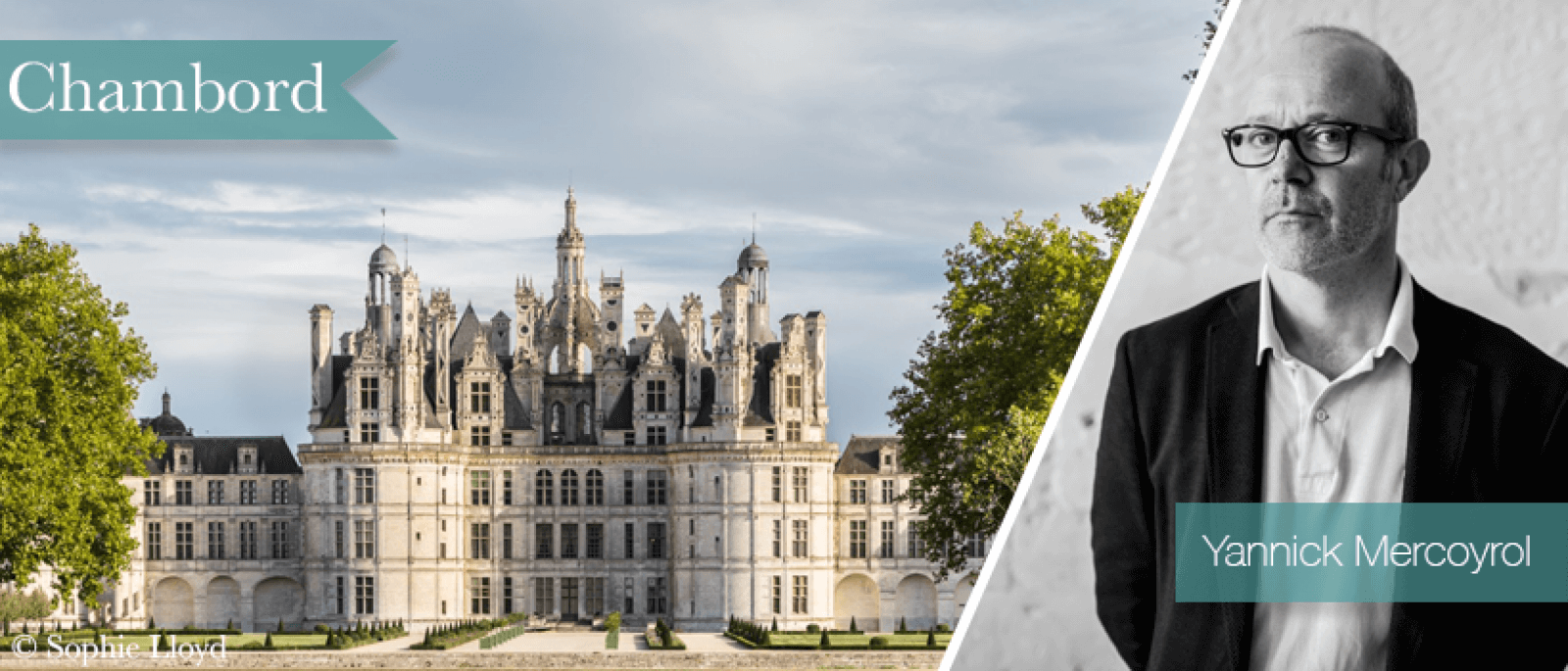 Grands Châteaux of the Loire and Ile-de-France: 04 Château de Chambord
Description:
Grands Châteaux of the Loire and Ile-de-France: Château de Chambord
Thursday, February 4, 2021
1:00 p.m. (Miami), 12:00 p.m. (Chicago), and 7:00 p.m. (Paris)
$8 Members / $15 Non-members
Members of Alliance Française Miami Metro: Enter code "MERCIMIAMI" during checkout for a $7 discount.
$70 Members, series of 11 lectures / $135 Non-members, series of 11 lectures: Order your Series Ticket here
---
In English
Our series inviting you to visit ten Grands Châteaux live from France continues! Today Russell Kelley explores the history of the storied Château de Chambord in the company of its heritage director Yannick Mercoyrol.
If the history of the Châteaux d'Amboise and de Blois spans centuries and many architectural styles, the Château de Chambord was built from scratch on a greenfield site and was the vision of a single monarch, the great builder Francis I. Built in a style that epitomizes the Renaissance, its sheer scale astounds. The château has 426 rooms, 73 staircases, 365 fireplaces and 280 chimneys, and is surrounded by a wooded park, where Francis I loved to hunt, that covers an area nearly as big as the city of Paris. Chambord is by far the largest château in the Loire Valley.
Yannick Mercoyrol has been the Heritage and Cultural Programming Director of the Domaine National de Chambord since 2010.
A board member of the Alliance Française Miami Metro, Russell Kelley is the curator and moderator of the lecture series on the Grands Châteaux of the Loire and the Île de France. He is author of The Making of Paris: The Story of How Paris Evolved from a Fishing Village into the World's Most Beautiful City, to be published by Globe Pequot Press in March 2021. He has lived in France for nearly 30 years and has visited every château featured in this series many times since his first visit to the Loire Valley 50 years ago.
---
Support and Save! Become a member of the Alliance Française Miami Metro for as little as $65 a year for an individual membership. Order your membership here. In fact, you can join the Alliance Française Miami Metro and purchase tickets for the entire Châteaux Series of 11 lectures for the same price as the series alone for non-members.
This program is presented in partnership with the Alliance Française Chicago with communication support from the Federation of Alliances Françaises USA, the French Heritage Society, and WICE - Paris.