Home
›
Products
›
Af-grands-chteaux-of-the-loire-and-ile-de-france-06-chteau-de-fontainebleau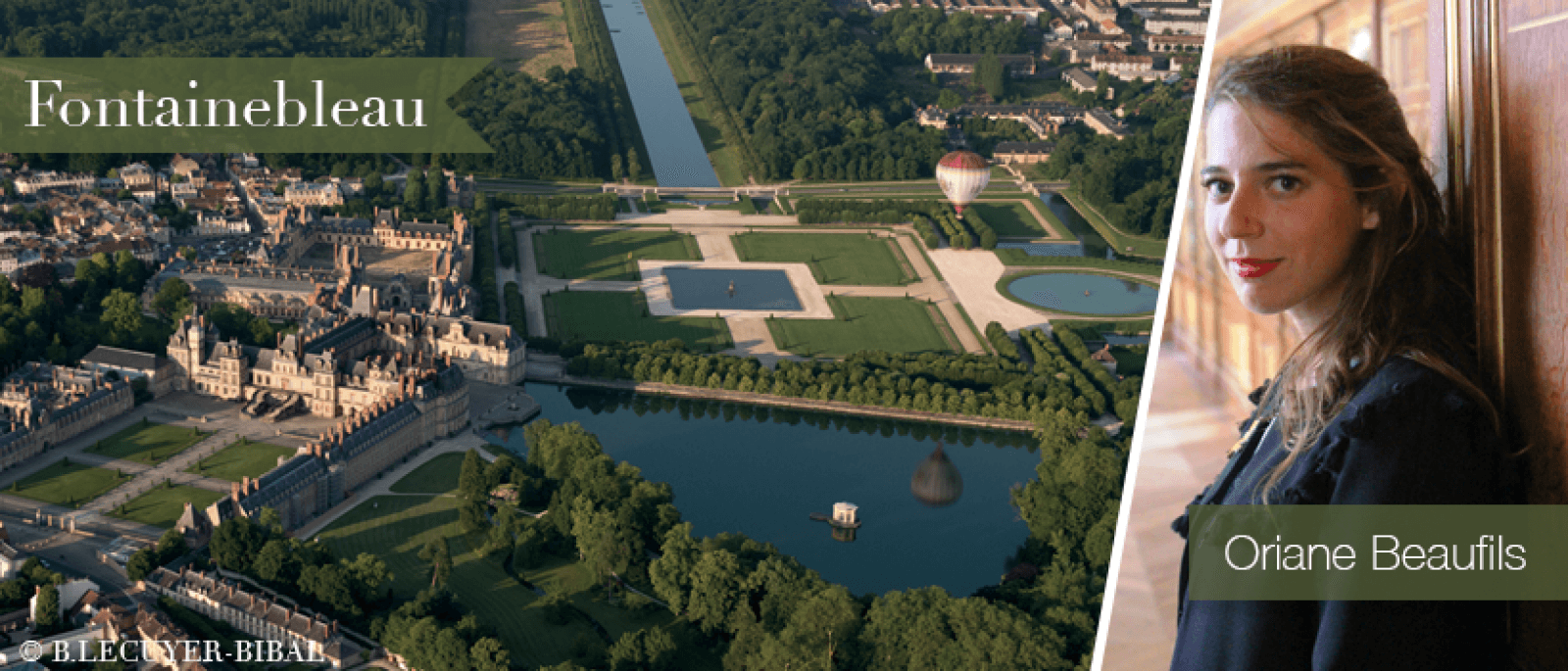 Grands Châteaux of the Loire and Ile-de-France: 06 Château de Fontainebleau
Description:
Grands Châteaux of the Loire and Ile-de-France: Château de Fontainebleau
Thursday, February 18, 2021
1:00 p.m. (Miami), 12:00 p.m. (Chicago), and 7:00 p.m. (Paris)
$8 Members / $15 Non-members
Members of Alliance Française Miami Metro: Enter code "MERCIMIAMI" during checkout for a $7 discount.
$70 Members, series of 11 lectures / $135 Non-members, series of 11 lectures: Order your Series Ticket here
---
In English
Our series inviting you to visit ten Grands Châteaux live from France continues! Today Russell Kelley explores the history of the magnificent Château de Fontainebleau in the company of its heritage curator Oriane Beaufils.
Unlike his victory at Marignano in 1515, Francis I's next war in Italy ended in defeat and his capture at the Battle of Pavia in 1525. Upon his release from captivity in Madrid the following year, he resolved to reside in Paris instead of the Loire Valley. Francis built or rebuilt many châteaux in the Ile-de-France around Paris, but his favorite was Fontainebleau which, like Chambord, was next to a large forest teeming with game, and had been a royal hunting lodge since the 12th century. Francis pulled down all the medieval buildings except the keep, and began to build a Renaissance palace, starting with the magnificent Galerie François Ier. Ambassadors described the new château as "the new Rome." The Bourbon kings enlarged the château and lavishly decorated its apartments. After the Revolution, Napoléon Ier refurbished Fontainebleau, installing a throne room. It was at Fontainebleau that he signed his abdication in 1814 before his exile to Elba. Fontainebleau has been a UNESCO World Heritage Site since 1981.
Oriane Beaufils has been Heritage Curator at the Château de Fontainebleau since 2016.
A board member of the Alliance Française Miami Metro, Russell Kelley is the curator and moderator of the lecture series on the Grands Châteaux of the Loire and the Île de France. He is author of The Making of Paris: The Story of How Paris Evolved from a Fishing Village into the World's Most Beautiful City, to be published by Globe Pequot Press in March 2021. He has lived in France for nearly 30 years and has visited every château featured in this series many times since his first visit to the Loire Valley 50 years ago.

---
Support and Save! Become a member of the Alliance Française Miami Metro for as little as $65 a year for an individual membership. Order your membership here. In fact, you can join the Alliance Française Miami Metro and purchase tickets for the entire Châteaux Series of 11 lectures for the same price as the series alone for non-members.
This program is presented in partnership with the Alliance Française Chicago with communication support from the Federation of Alliances Françaises USA, the French Heritage Society, and WICE - Paris.