Discover our upcoming events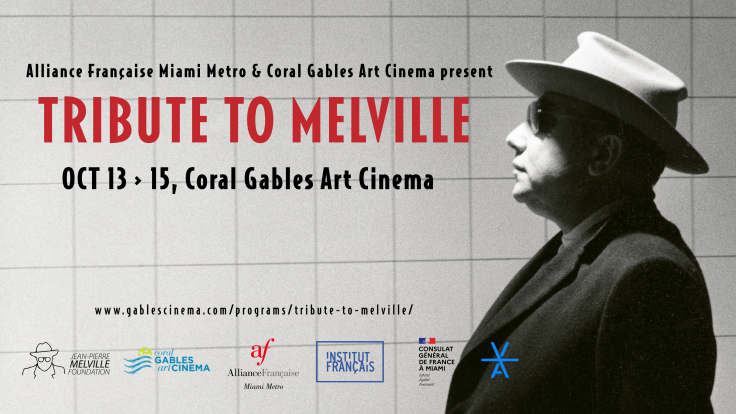 Tribute to Melville
OCT 13 to 15 - Coral Gables Art Cinema
In August 1973, 50 years ago, Jean-Pierre Grumbach alias Melville, one of the great filmmakers of the 20th century, passed away. In a career spanning just fourteen films and twenty-five years, Jean-Pierre Melville became an international legend. His films had a profound impact on the young filmmakers of the "New Wave". He has also exerted a lasting influence on major filmmakers, his writing and visual style among others having inspired many American directors such as Quentin Tarantino, Michael Mann and Jim Jarmusch. 2023 is an opportunity to pay tribute to him and (re)discover his work.
More info:
https://www.gablescinema.com/programs/tribute-to-melville/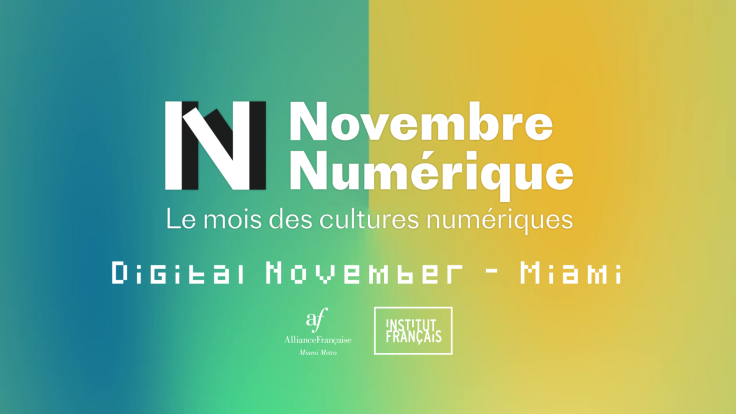 Novembre Numérique
[Coming soon in November]
Novembre numérique (Digital November) is an international operation led by the "Institu Français" in Paris. Organized around the world, Novembre Numérique aims to promote access for all to new technologies, to promote the extraordinary diversity of the French digital creation, and more broadly to foster an international dialogue between creators and audiences.
Discover more events by our partners:
Our Latest News & Blogs
Discover our selections of events & activities from cultural institutions in Miami
---
CULTURETHEQUE | SEPTEMBER 2023
CULTURETHEQUE-SEPTEMBRE 2023

Septembre, c'est la rentrée, on revient à la maison, aux études, on retrouve le travail et les amis. C'est le thème du retour qui nous a inspiré.

Consolée, cette vieille dame métisse dont la mémoire flanche se met à parler une langue inconnue, et tout à coup, c'est toute son enfance volée au Rwanda – le Congo Belge- qu'elle nous dévoile. Retour aux sources.

Retour à nos classiques. Roman de l'amitié, depuis l'adolescence, entre Augustin et Francois, les premiers amours, les promesses faites pour la vie. Il faut lire le livre intemporel d'Alain-Fournier.

Quand on est petit, on a un peu peur, comme Petit Loup le premier jour de l'école. Une histoire à lire pour se rassurer, et avoir envie d'y retourner ! On prolonge les vacances et on écoute les chansons que l'on aime. Culturethèque met à votre disposition les nouveautés musicales francophones de 2023, et vous permet même de créer votre « playlist ».
---
Powered by Oncord. Copyright Alliance Francaise Miami Metro 2019