The Test d'Évaluation de Français pour le Canada (TEF Canada) is a test of general French which assesses the level of proficiency in French of francophones and non-francophones alike.Created in 1998 by the Paris Ile-de-France Chamber of Commerce and Industrie, TEF is an international benchmark test that measures your level of knowledge and skills in French. It is recognised as official proof of language proficiency by Citizenship and Immigration Canada (CIC) as well as by the Ministère de l'Immigration et des Communautés Culturelles du Québec (MICC) for permanent residency applications, Certificat de Sélection du Québec applications and Canadian citizenship applications.
The TEF Canada assesses the candidate's proficiency in French using a 7 level scale based on the Common European Framework of Reference for Languages (CEFRL) and the Canadian Language Benchmarks (CLB).
It consists of 4 modules: listening, speaking, reading and/or writing
---
Why take the TEF?
The TEF provides confirmation of one's level of competency in French in any professional, academic or mobility-related context,
and in particular for:
Studying in France with the TEF Études
Obtaining French nationality with the TEF IRN (Intégration, Résidence et Nationalité)
Emigrating to Canada and obtaining Canadian citizenship with the TEF Canada
Emigrating to Quebec with the TEF Québec – TEFAQ
What are the tests?
The TEF consists of 5 parts :
Oral comprehension (CO) 40 mi
Written comprehension (CE) 60 min
Oral Expression (EO) 15 min

– 2 topics

Written Expression (EE) 60 min

– 2 topics

Vocabulary and syntax (LS) 30 min
According to your goals and the formalities you need to complete, you can choose the TEF version that includes the tests you require.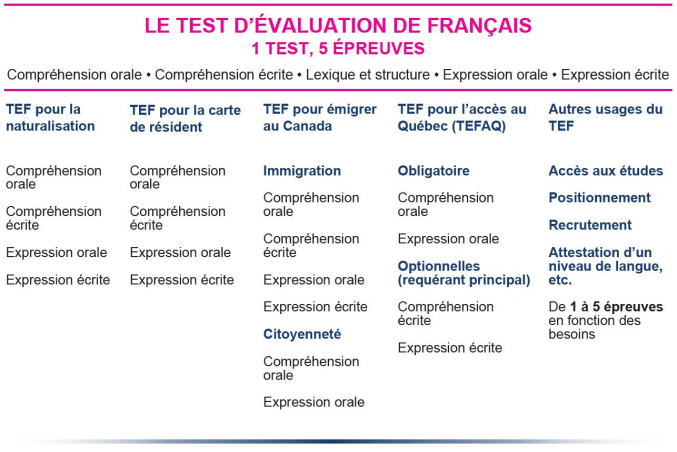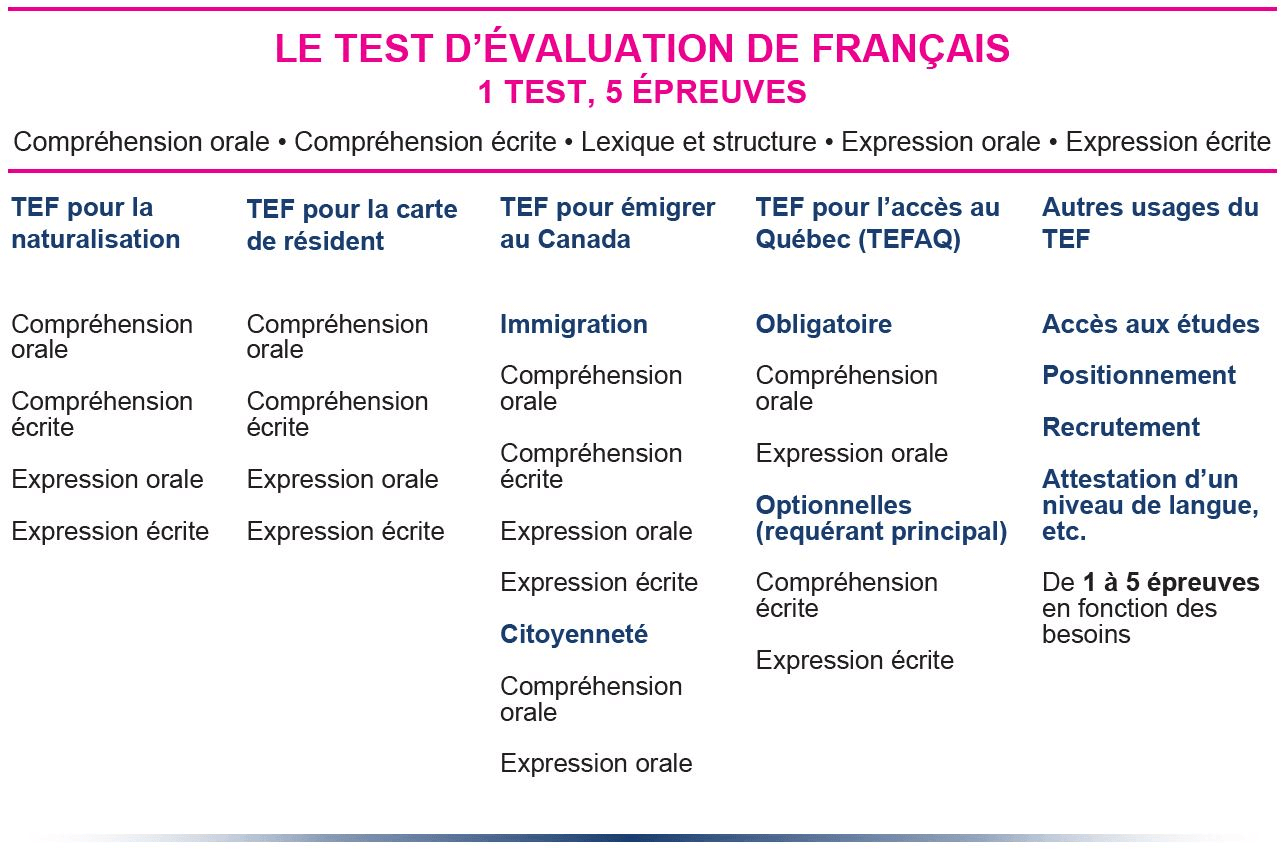 ---
PREPARATION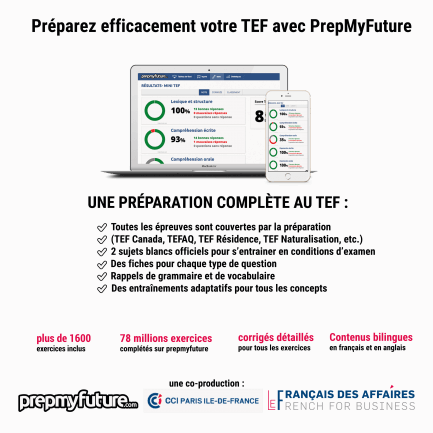 Get ready with PrepMyFuture! PrepMyFuture is an e-learning platform which helps you to prepare to the TEF exam.
Unlimited access for ONE year!
$45.00 USD

We recommend enrollment into our language classes, either group or private. You can also benefit from optimal progression by a combination of both solutions. Talk to us for a personalized program. View course catalog here.
Additional information is available here: lefrancaisdesaffaires.fr/en/tests-diplomas/prepare-for-the-tef/
---
REGISTRATION
TEF session are organized twice a week.
To REGISTER, please follow the steps below:

1.Please read the terms and conditions thoroughly
1. Fill out the registration form below
3. Our Exam coordinator will contact you to confirm dates, process payment and book your session


---
SOME TIPS - PASSER LE TEF : LE jour J, étape par étape
---
Powered by Oncord. Copyright Alliance Francaise Miami Metro 2019