Scholarship To Learn French
Application for 2022 are now closed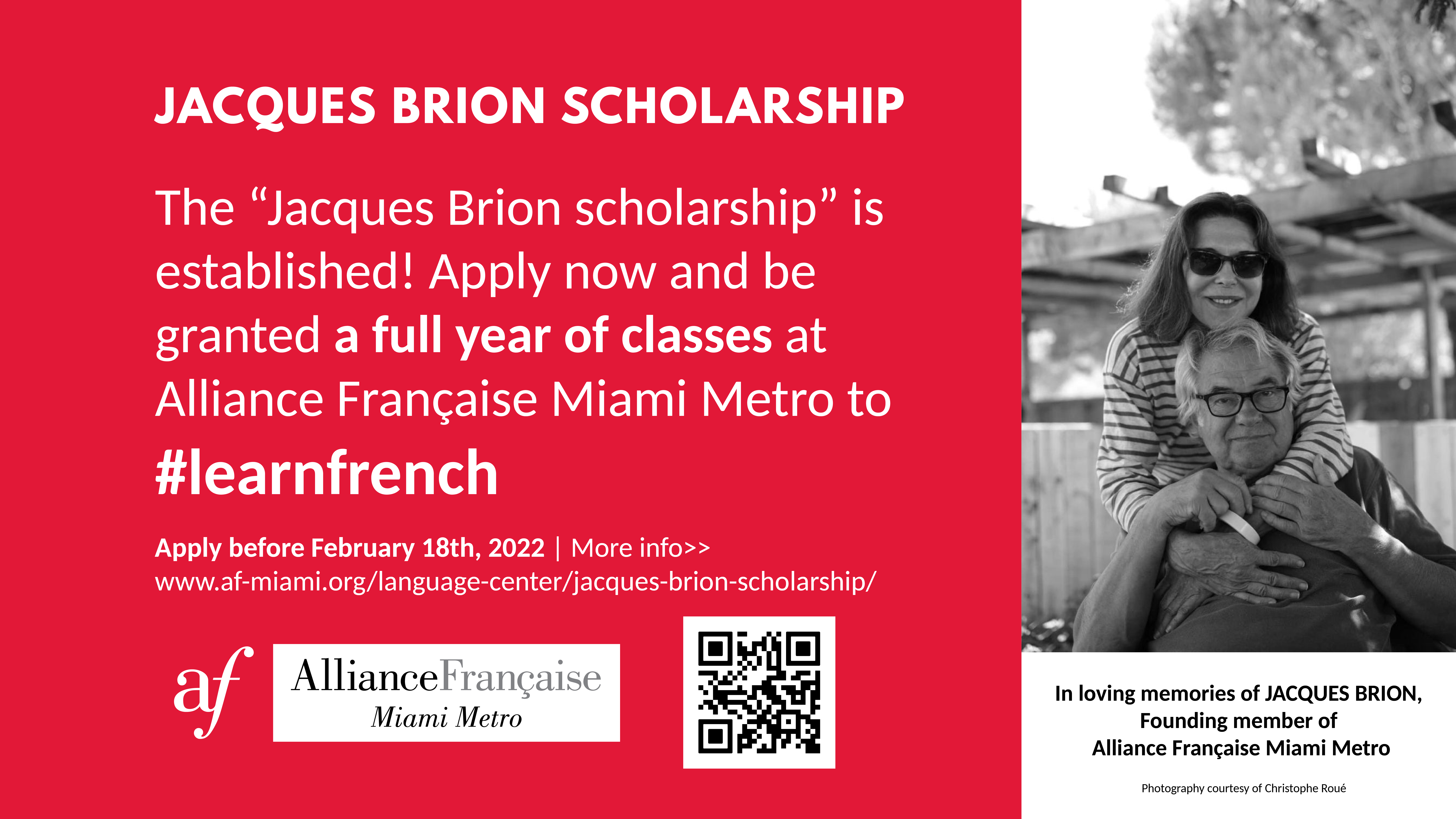 To be eligible for the Jacques Brion Scholarship, the applicant must:
Be a high school or university student with a declared major (or required credit) other than French.

Be a university student with a declared major and career objective requiring proficiency in the French language.

Be a young professional needing to add knowledge of the French language to his/her resume for a better chance of hire or advancement.

Preference will be given to residents of the Miami Metro / Palm Beach area or to out-of-town students matriculated at a University in Florida.
The Alliance Française Miami Metro (AFMM) scholarship committee will weigh need, merit, and the applicant's career plans when awarding the scholarship.
The scholarship is evaluated to a $1560 cost. No money will be handed directly to the recipient. AFMM will pay the registration fee, class enrollment and books.

APPLICATION REQUIREMENTS
The applicant must submit via email, to career@af-miami.org
The application form and cover letter: Download application form
A written essay in English of 600 words maximum, describing reasons for applying, career plans, and intended benefits to be derived from the program of study. (.doc or .pdf)

For Professionals, one letter of recommendation from the applicant's colleagues or employer. (.doc or .pdf).

For university and high school students, a current official transcript of grades and one faculty letter of recommendation (.doc or .pdf sent from the professor's university/school e-mail address).
---
Powered by Oncord. Copyright Alliance Francaise Miami Metro 2023